1. Shortcuts:
In addition to the keys available on the INSCRIPT keyboard, the following characters / signs can be typed using shortcuts, as given below. Note that on the standard INSCRIPT keyboard English numbers 0 - 9 are used. For Devanagari numbers use the following shortcuts: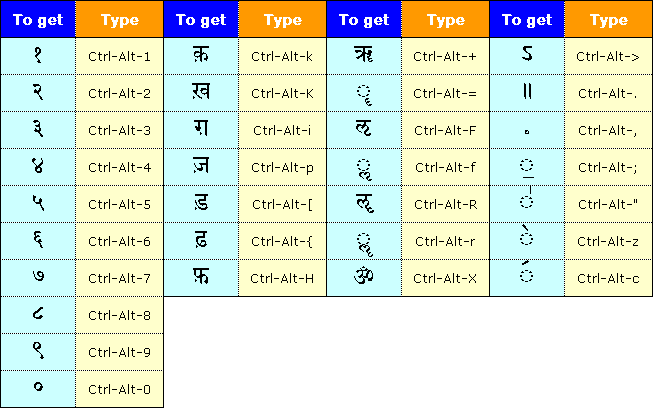 2. Control Characters: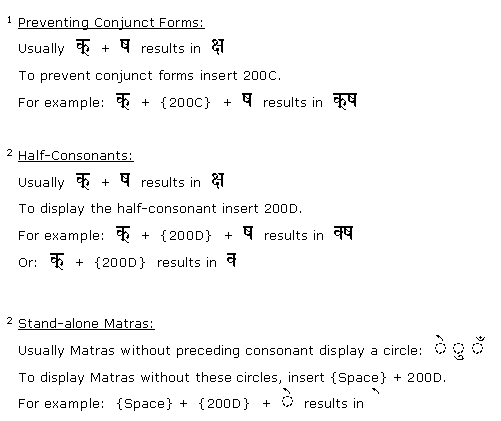 3. Vedic Characters:
Unicode provides only minimal support for Vedic characters. Itranslator has some more Vedic characters, which are not Unicode-compatible and therefore they may not be available in fonts other than "Sanskrit 2003".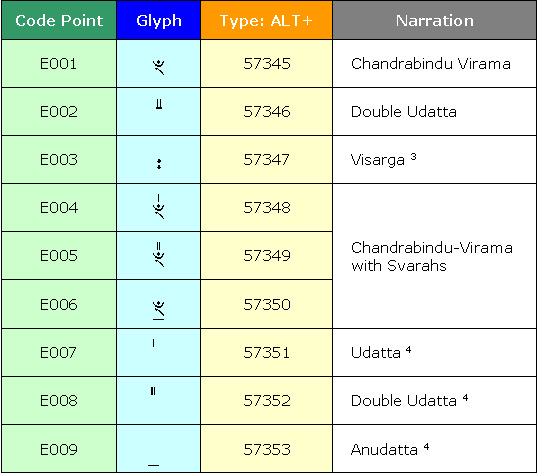 Note:
To type these characters, use the given codes. NumLock has to be on and the INSCRIPT (Sanskrit) Keyboard active.